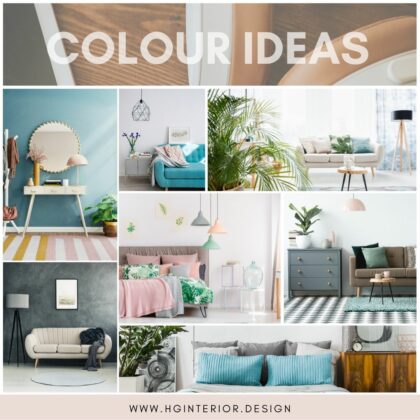 Picking a paint finish can be a minefield and with so many different variations out there, the suppliers can make our decisions about paint even harder!
Many of my friends and family show me pictures of rooms they love but have no idea how to apply what they've seen to a room. Some of that is down to not having an eye for interior, which is why I'm here to help and btw I bloody love to do it!
But a lot of the confusion comes from not having clear basic information to help you decide. What you need more than ever are the tools to make the right decisions for yourself. Even if you don't use my services, I hope this helps you figure out what will work in your home or business.
So without all the fluff, I have tried to make this as easy as possible for you to digest over a cup of tea…. or glass of wine / gin! (I pick the gin!)
–
Paint finishes made easy 101
Flat – 2% sheen, A low-sheen paint with a non-reflective finish that touches up well and hides minor surface imperfections. It's ideal for low traffic areas, interior walls and ceilings – perfect for ceilings
Matte – 10% sheen, A completely non-reflective paint, so it will soak up any light directed at it. This isn't a good choice for high traffic areas such as kitchens and bathrooms because the paint isn't durable and any marks will show up on the walls. If cleaned it can also remove paint – perfect for bedrooms, dining rooms, and living rooms.
Eggshell 20% sheen, A softer paint finish and is more durable than flat or matte paints. This finish has a lovely sheen to it, which allows light to bounce off of it creating depth in a room – perfect for bedrooms, studies, dining rooms, living rooms and woodwork.
Satin 25% sheen, Sometimes known as an in-between finish, with a slightly higher sheen than eggshell. It will bounce light around a room but also has similar qualities to the Matte finish, the good thing about this finish is; you can wipe clean with a damp cloth and the paint will remain intact – perfect for high traffic areas such as kitchens, bathrooms, playrooms, hallways kids bedrooms and woodwork like skirting, doors and architraves.
Silk 35% sheen, A water-based finish with a lovely sheen to it. More commonly used in high traffic areas that may absorb moisture. However it does show up any wall imperfections, so sanding and filling, pre-painting is key! – perfect for bathrooms and kitchens.
Semi-Gloss 60% sheen, This is an all-round good paint which can be used on any surface in the house. It reflects light and is extremely durable – perfect for all walls
High Gloss 80% sheen, Highly sheen and super durable this finish is an obvious choice to finish doors and woodwork in the home – A great choice for doors, skirting, architraves and wooden furniture.
–
Tip: Many paint suppliers have variations of these finishes and call them different names
Tip: When purchasing paint, you can get it mixed at a lower cost. Take a piece of fabric, colour swatch or picture to a mixing store.
(A great place for mixing is Homebase)