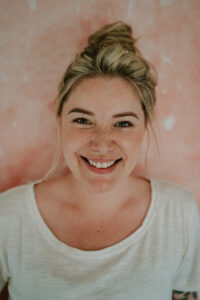 The smallest thing can change your life in the blink of an eye, something happens by chance when you least expect it and sets you on a course that you never planned, into a future you never imagined. Where will it take you? That's the journey of our lives…..
A great bit of writing by Nicholas Sparks and it feels very fitting for this time in my life. I'm now doing a job I could only dream of years ago and it's the absolute best and worst feeling all at once. Heart racing, palms sweating, crying over everything good and bad is the sort of feeling I'm talking about. I'm sure every entrepreneur out there will have similar feelings and I praise ANYONE who has taken the first step to set up their own business.
For me this was more a 10 year goal plan rather than a 2 month goal plan… it's funny how life is carving your destiny without you even realising it. The business was practically thrown in my lap after being made redundant from a PA position back in May, which although had its ups and downs it was a good job that I learnt a lot from.
So HG Interior Design has officially been born and it's been a crazy year, I've survived multiple lockdowns with 2 children, 1 husband and 1 cat. The husband was pretty annoying, however within that time he supported me while I studied for my degree in design and we made lots of plans about the sort of life we would like to have together once we returned to some normality. Although the plans haven't quite happened as quickly as my business (gosh very mental) I live in hope that one day he will be able to have his dream job and we will get to visit Cornwall at least 3x a year with the children and our new puppy!
That's really just touching the surface, but it gives you a little insight into my world and if you didn't already guess I love Nicholas Sparks and yes I have read all his books and cry hard at every movie…. even the movie trailers I'm sobbing.
I have lots more to share about me and the business… but for now enjoy 10% off any packages throughout October using code HG10 when booking.
I'll share some of my favourite interior hacks soon.
Aimee x